Windows Command Guide 2011
Version 4.3 final (2016 updates)
(with Windows 7 and Server 2008 SP2)

New Commands in Windows 7:
Programs Commands

Connect to a Network Projector: netproj
Sync Center: mobsync
Resource Monitor: perfmon /res
Performance Monitor: perfmon.msc
Component Services: comexp.msc
Print Management: printmanagement.msc
Windows Memory Diagnostic: mdsched
Math Input Panel: mip
Tablet PC Input Panel: tabtip
Windows Journal: journal
Windows PowerShell ISE (Integrated Scripting Environment) : powershell_ise
Windows PowerShell V2: powershell
Create a System Repair Disc: recdisc
Windows Remote Assistance: msra
XPS Viewer: xpsrchvw
Desktop Gadget Gallery: sidebar /showgadgets
Windows Fax and Scan: wfs
Send feedback: control -name microsoft.feedbacktool
Sticky Notes: stikynot
Scan Management: scanmanagement.msc
Security Configuration Management: secpol.msc
Services For Network File System: nfsmgmt.msc
And many more commands in the pdf file. download the updated file.
--------------------------------------------
This is the latest version of Windows Command Guide. This guide contains more than 1200+ Windows Run commands and also other useful commands and tips.
Please refer to this previous
article
to know more about.
Download Windows Command Guide 2011 (Final Version):

Some Screenshots of this Guide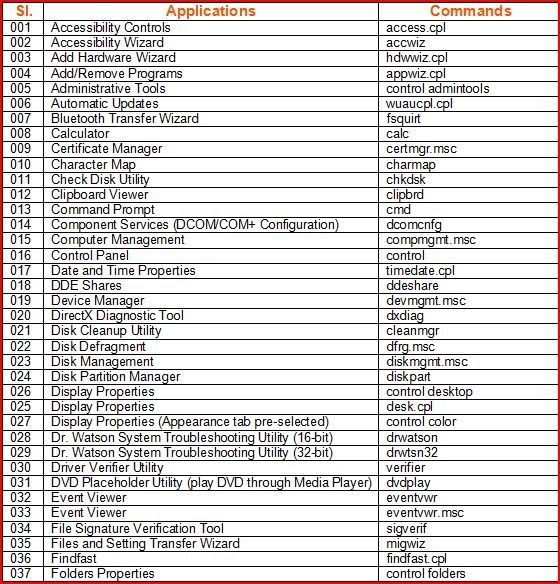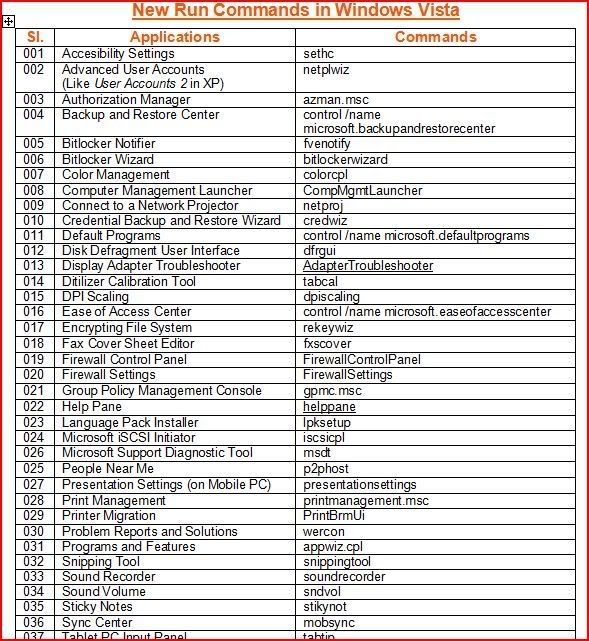 For more commands and complete lists download free guide from the above or click here.
----------------------
Posted by: bcdalai