The "Microsoft" Name Auctioned for $1 Million -

on ebay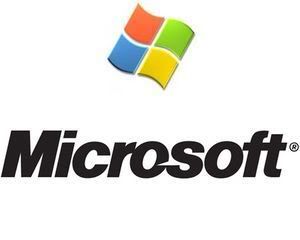 The "Microsoft" name is being auctioned for no less than $1 million on eBay. But, the Redmond company will not be left without a name. As improbable as this might sound, there are actually two Microsoft companies in the world. One was founded by Bill Gates and Paul Allen all the way back in 1975. The other is a Portuguese company that registered its name back in 1981. Of course, it is a coincidence, rather than a case of stolen identity. Since 1975, Microsoft has had a flawless trajectory becoming the largest software company worldwide and just half a year away from putting a Windows operating system on over 1 billion computers worldwide.

The Portuguese company also named Microsoft failed to amount to much and, as of December, both the brand and the business are up for grabs via eBay. The auctioning has debuted with the asking prize of $1 million, but there's no telling how high it could go, especially if Microsoft gets in on the deal. Ricardo Carvalho, the Chief Executive of the Portuguese Microsoft, confirmed that the company, including the name, were being auctioned and that $1 million was just the starting price.

Believe it or not, but the brand value of Microsoft is actually a lot more than $1 million. Of course, we are talking about Gates' Microsoft, and not a quasi-obscure Portuguese firm. According to a study put together by Interbrand in August 2007, Microsoft owns the second most valuable global brand, topped only by Coca Cola. Interbrand estimated Microsoft's brand value at no less than $59 million, with Coca Cola over $65 Million.

In this context, the Portuguese Microsoft is rather cheap at $1 million. Carvalho revealed that he did negotiate with Microsoft directly, but that the Redmond company did not manage to come with an answer or an offer in the time it had been available. The funny thing is that, in Portugal, Microsoft is not registered as Microsoft, but as MSFT.

Source: Softpedia.com
For more Microsoft and Windows news See:
Keznews.com
----------------------------------------------------------------------------